From
The Avram Davidson Society
& The Nutmeg Point District Mail :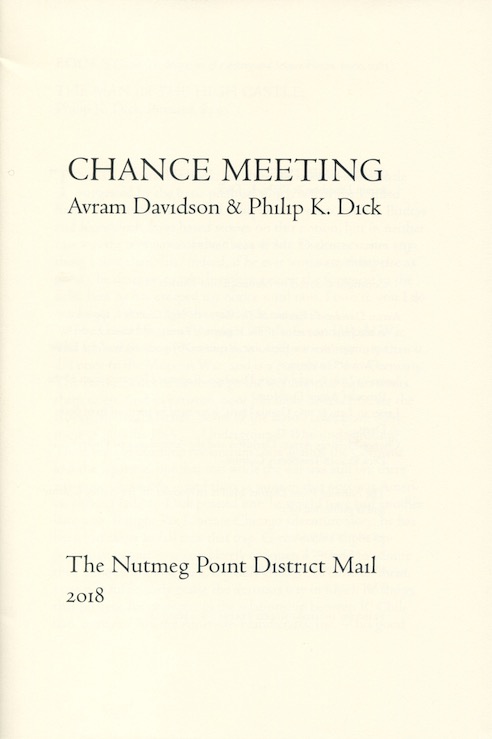 Published in Upper Montclair, New Jersey & New York City on 9 July 2018.
Chance Meeting prints two uncollected pieces by Avram Davidson on Philip K. Dick : Davidson's perceptive review of The Man in the High Castle from The Magazine of Fantasy and Science Fiction for June 1963 and his memoir of PKD from Locus 256, vol. 15, no. 5, for May 1982. The publication also includes a letter from Grania Davis from the same issue of Locus; with a short essay by Henry Wessells. Marking the twenty-fifth anniversary of the death of Avram Davidson.
Publications of the Avram Davidson Society, number five.
Edition of 150 unnumbered copies, stitched in Hahnemühle wrappers (blue, burgundy, or grey) with a letterpress label printed by Jerry Kelly from the rare foundry metal Centaur type on Ingres paper.
6 x 9 inches, [16] pp.
Price : $20.00 (postage paid in U.S. ; elsewhere add $5.00).
Trade discount available.
Ten numbered copies, hand bound in patterned paper covered boards, were reserved for presentation.


The Nutmeg Point District Mail is an imprint of Temporary Culture.

Orders & inquiries to :
Temporary Culture
P.O. Box 43072
Upper Montclair, NJ 07043
USA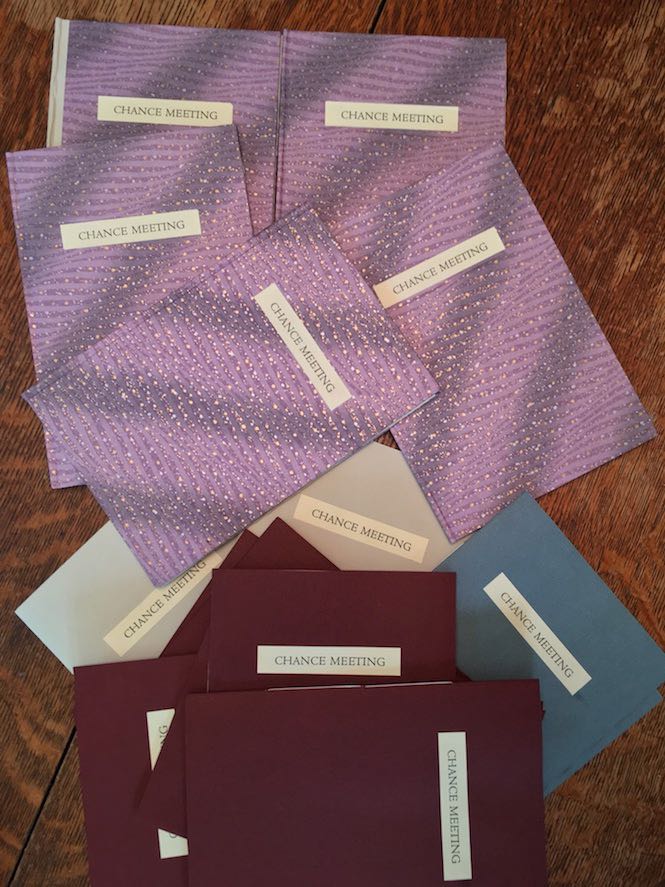 In the bindery: presentation copies in boards, at top; and the copies in wrappers below.
— — —